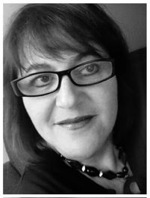 If this is the first place we've met, you might want to know I am Mary Ann de Stefano, a writer, editor, and organizer of workshops doing business as MAD about Words.
Just like you, I do battle with the twin demons of creative expression: uncertainty and resistance. That's why I'm mad about nurturing creative  and community spirit.
At last, the quotes enjoyed by subscribers to my popular weekly newsletter MAD's Monday Muse have a permanent place to live. I'm adding an entry from issues past every Monday, and as they gather, you'll be able to search the site or locate quotes by author or subject.

The bits of wisdom collected here demonstrate there is no one way to write—or be a writer. There is no one-size-fits-all measure for writing success either. Whatever works, works. Most of all, these quotes show us that even the famous and successful struggle with self-doubt. The difference between pros and amateurs is the pros don't allow their doubts to hold them back.
While curating quotes is hardly a new idea—there's an explosion of quotes on websites and Twitter and Facebook feeds—very few sharers cite their source. I find it frustrating when I can't find the context, or worst of all, discover the wrong author was attributed. All quotes on this site are sourced.
Visit my MAD about Words site for information about editorial, design, and marketing services, workshops, and other resources for writers. Or, stop procrastinating, turn off the Internet, and go and write.